A leading property sales and marketing organization with extensive after-sales support.
We know that collaboration ensures a smooth process, with nothing left to chance – so our range of services is comprehensive and professional.
We are a full-service, residential, commercial and multipurpose project sales organization. Our strength lies in seeing projects through from start to finish; providing expert management every step of the way, and giving clients a service that is unmatched in the industry. This can encompass everything from off-plan or completed property purchase, to design refinements and development, through to settlement and property management.
We bring a distinct advantage with our in-depth, sophisticated understanding of the local and regional markets that enables us to guide and advise clients from the moment they consider a purchase. We also ensure that every stage of the process – right through to post-sales support – is efficient and friendly.
At Xenios Xenofontos Constructions and Developers LTD we understand the true meaning of getting a residential property 'right', and we distinguish ourselves through our ability to maximize value for our clients.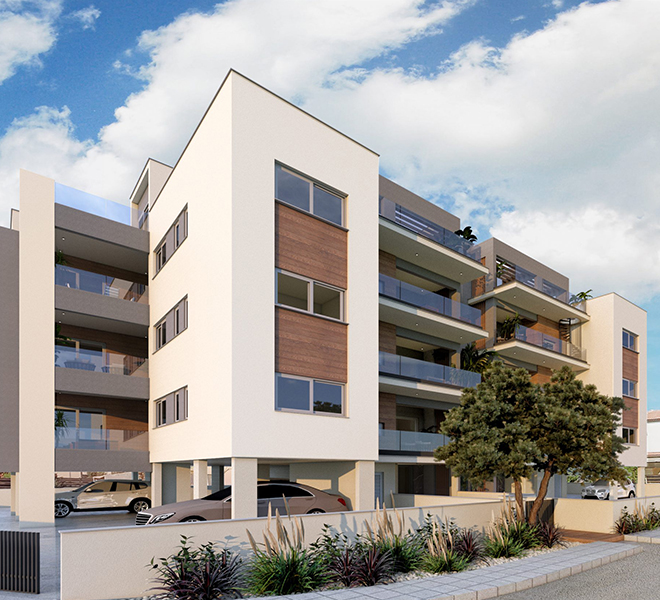 Apartments for Sale in
Polemidia Area
It comprises of one and two bedroom apartments. It's an ideal investment for a family seeking a permanent residence on the outskirts of town, with easy and quick access to the motorway.
Price on Call